The PI project is rolling along! PC boards are available, and schematics have been updated. Full construction article is in the works, and a preliminary version is now available for downloading. Feedback welcomed. See the Hammerhead project page for the latest info. Also visit the Tech Forums for ongoing discussions.
Welcome To Geotech!
This is the first and only web site dedicated entirely to the technology of treasure hunting. The goal is to provide technical information on metal detectors, magnetometers, long range locators, and various types of geophysical surveying instruments.
The information you will find here includes magazine project articles, journal articles, patents, links, forum dialog, and local articles and reports. I am always looking for content to add, especially magazine articles in non-US publications -- contact me if you can help.
Also, I am usually working on several design-related activities. This is spare-time stuff for me, so results are slow to get posted. I am always on the look-out for interesting projects that others might be doing; if you have anything you would like to share drop me an email. If you do not have a web page and would like me to post something (even your own project page) just let me know.
Finally, please read the Policies page regarding the use of copyrighted material found on this site. I've gone to incredible pains to secure permission from publishers to post their material, and even more pains to obtain, scan, scrub, and format the articles. In some cases, this material has been posted on other web sites, and this can threaten the relationship I've established with the publishers.
Best Regards,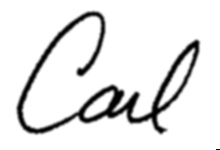 Email: carl@geotech1.com